Ready to make a difference?
This Christmas, will you help more people like Rupan live a fulfilling life in a warm and welcoming home?
Rupan spent over 20 years locked in a secure unit, completely isolated from the rest of the world.
Christmas is a time for celebrating and cherishing memories. However, some people with learning disabilities or autism, like Rupan, may not want to be reminded of their past holiday experiences. Service Manager Abida recalls visiting the secure unit Rupan used to live in. "When we met Rupan, he was withdrawn, overly medicated, and unable to do so many things that many of us take for granted. He needed four people to be with him when he was out in the community, so he was rarely taken out."
Donate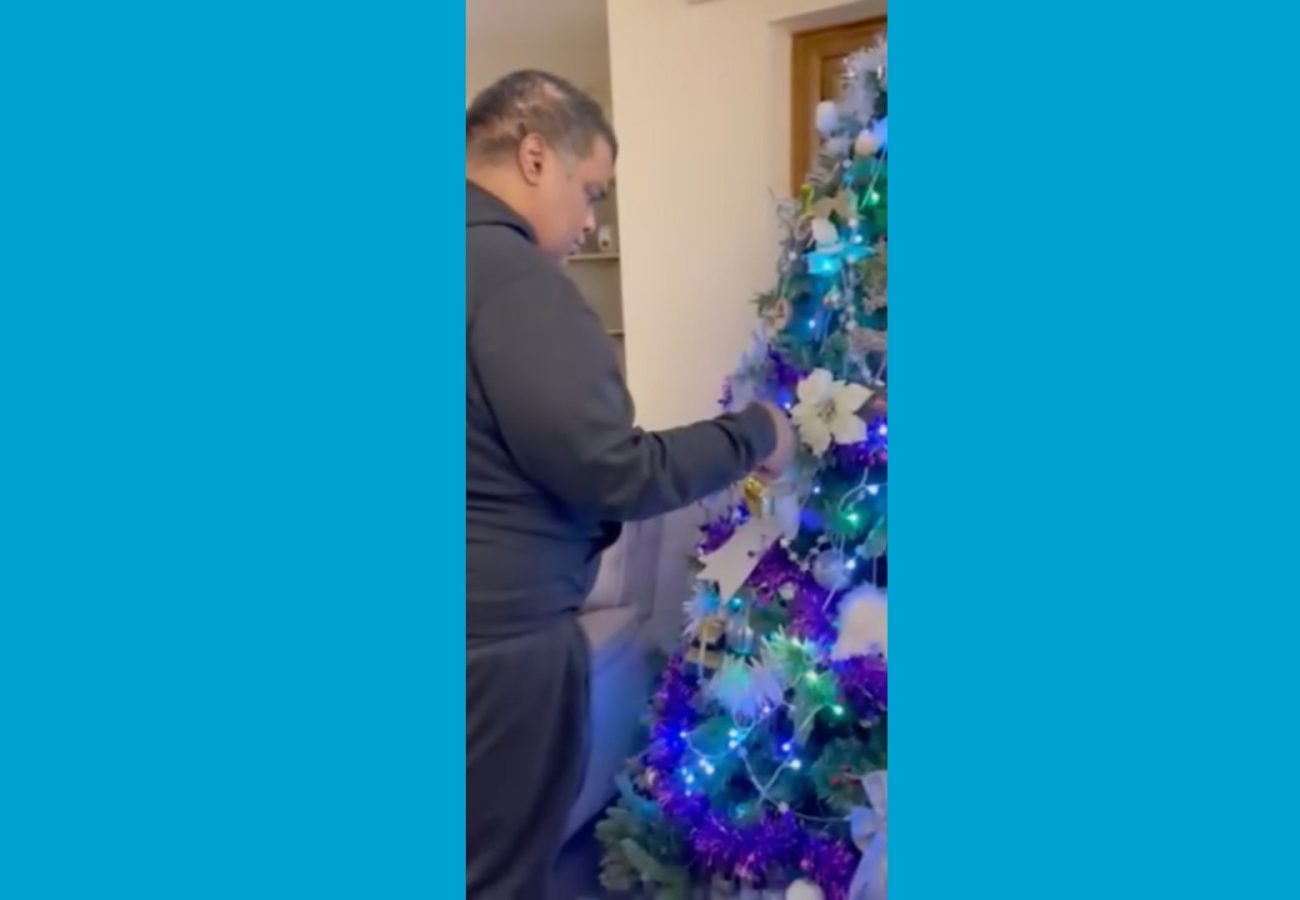 Now Rupan lives in a flat with two housemates, and Abida and her team have supported Rupan to get his life back. 
You would hardly recognise Rupan today as he gets ready for Christmas shopping, helps to decorate the tree, and takes part in festive activities. Thanks to the dedicated efforts of Abida and her team, Rupan has blossomed into a happier, more independent person, thriving in a shared home with plenty of opportunities to get out and about. "It hasn't always been easy; so many people felt that Rupan still belonged in an institution, and we have worked hard to ensure that he is happy and safe at home and in the community.
Donate
What could your Christmas gift mean to someone coming out of an institution?
With your help, we can transform the lives of more people like Rupan.  With over 2000 people with autism and learning disabilities still living in hospitals there is so much for us to do. Please donate today and help people with learning disabilities and autism have a better brighter future, this Christmas, and all year round.
could buy a starter kit full of everyday basics

 could help provide communication aids

could deliver seven hours of therapy and training
We have so much planned for Rupan this Christmas—we are going to the pantomime, having a Christmas party with a singer, and eating loads of food.