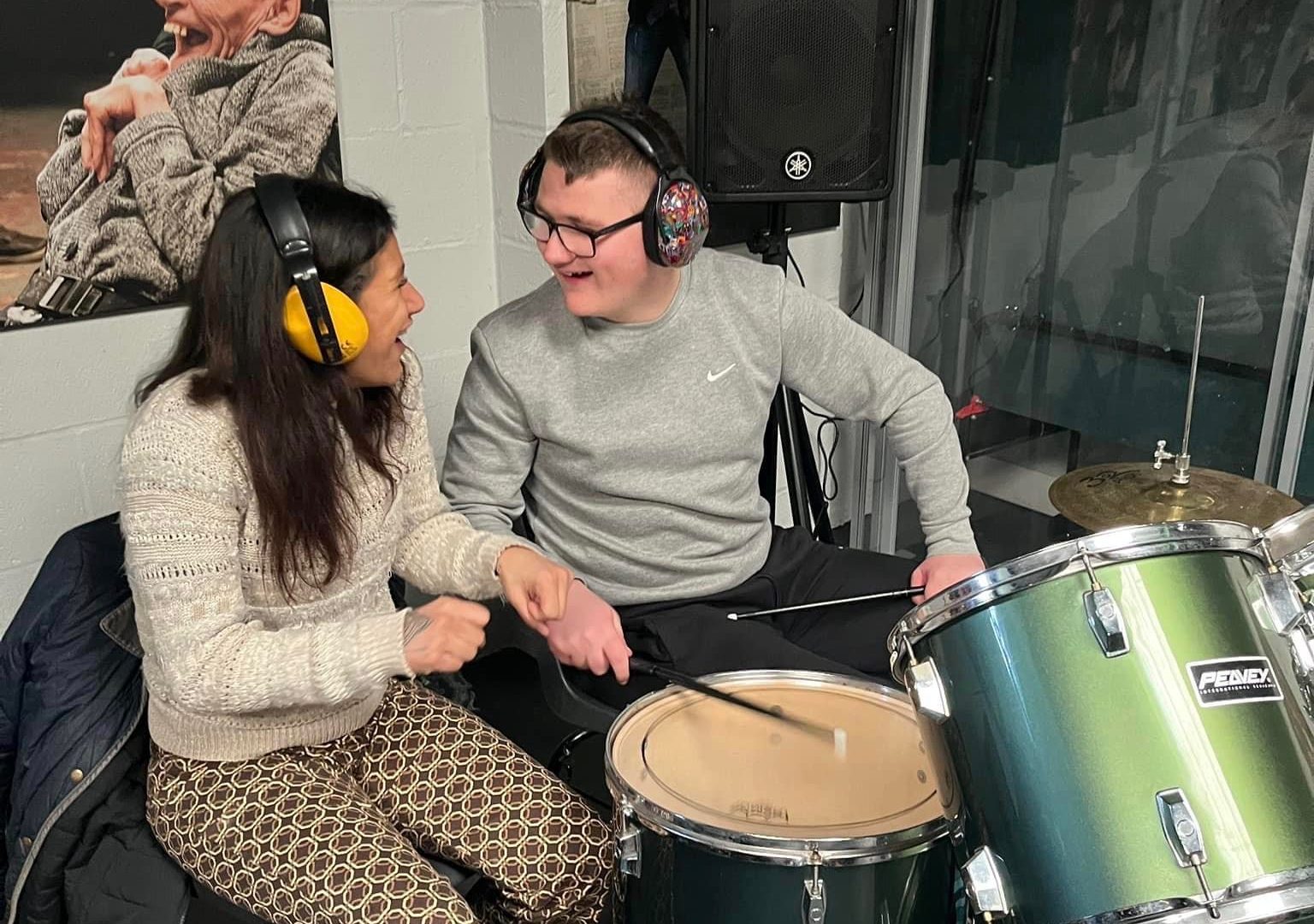 Good communication is a breakthrough for Archie
Towards the end of last year, 19 year old Archie joined The Maltings, our day service in Norfolk. We weren't told much about him and initially, our team were uncertain they would be able to provide the level of support Archie seemed to need.
Deputy manager, Toby, who has been supporting Archie since he joined us said: "Sadly, all of his previous day service placements had failed. Essentially, this was his last opportunity to remain in the community, so we put everything into making it work.
"Archie would become overwhelmed easily and his only way of communicating that with us was through his behaviour. When he was particularly distressed he could become aggressive."
Elaine, our Positive Behaviour Support specialist, worked closely with the day service staff and Archie to develop the best approach for how we could better support Archie and reduce his distress.
We had to act quickly and think innovatively to understand Archie's triggers, how to communicate with him and reduce the things that upset him. We completely revamped his support by developing different plans and techniques. It involved a lot of trial and error before we began to identify what worked for Archie, and we eventually began seeing positive results.
PBS Team Manager, Elaine, said: "Learning how best to communicate with Archie was a process that took a lot of time. It seemed that he wasn't used to genuine communication with staff but rather just being talked at. So, to come to FitzRoy and have someone actually communicate with him was a real breakthrough.
We discovered that Archie had a passion for music, and he would express his thoughts through singing. Therefore, we started using songs as a means of communication and engagement.
"We also took into account his sensory needs. Archie actively sought out sensory experiences, but they often overwhelmed him. Consequently, we
had to diversify and customise what we call his 'sensory diet.' We learned which activities he enjoyed that helped him relax and alleviate anxiety, such as engaging in heavy work like digging and walking. Subsequently, we incorporated these activities into his daily routine.
"When Toby and I were developing Archie's plan, we extensively explored various environments throughout the county. We viewed everything from Archie's perspective, considering what he would notice upon entering a space. Would he see the swimming pool or the vending machine? What would catch his attention? Every aspect was tailored specifically to his individual needs.
"During my most recent visit, the team had devised plans for every possible scenario, depending on how Archie was feeling when he arrived at the day service each day. If he was stressed or anxious, they had a plan in place. They had prepared a range of activities to engage Archie if that's what he wanted or to help him calm down if necessary.
The progress made by the team with Archie since my initial visit is incredible. They have transitioned from feeling lost and uncertain about how to proceed to actively considering what they CAN do. Above all, it is a testament to the fact that the team has invested time not only in understanding Archie but also in developing de-escalation strategies, meaning they don't have to use physical interventions or other negative methods to manage Archie's behaviour.
"There were a few ups and downs, and times when things were difficult, but the staff team continued to support Archie with compassion and understanding. Their approach has been person-centred and shows the level of rapport and understanding they have built with Archie. I feel proud to have worked alongside a team who have shown such compassion and empathy towards a young man whose future may have looked different if not for their dedication.
"They have been brave. They have been creative. They see Archie for who he is."