Fifty years ago, most adults with learning disabilities lived their lives isolated and often ostracised from their communities. Elizabeth FitzRoy and John Williams both had a vision of a different way of doing things.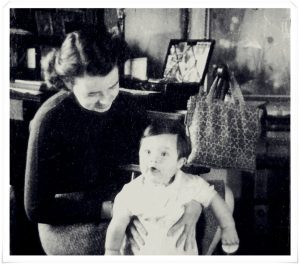 Elizabeth's son, Michael, had Down's Syndrome and Elizabeth wanted him to be able to do the things he loved and be part of the community. Similarly, John's son Huw had severe learning disabilities − but John and his wife were determined not to put him into an institution.
In 1962, Elizabeth and John's vision for doing things differently was realised, through the purchase of Donec in Surrey.
This was to be FitzRoy's first family-style home. In acquiring Donec, they secured a transformed future not just for Michael and Huw, but also for generations to come.
Over our more than fifty-year history, we have celebrated many landmarks – from opening new locations, through to charity appeals. Extending Elizabeth and John's vision and developing the charity has enabled us to contribute to making meaningful lives for the people we support.
We remain firmly rooted in the strong values and ethos that Elizabeth and John held. By listening to and engaging with the people we support, we are growing FitzRoy in a sustainable way; continually developing our approaches to personal and individualised support.