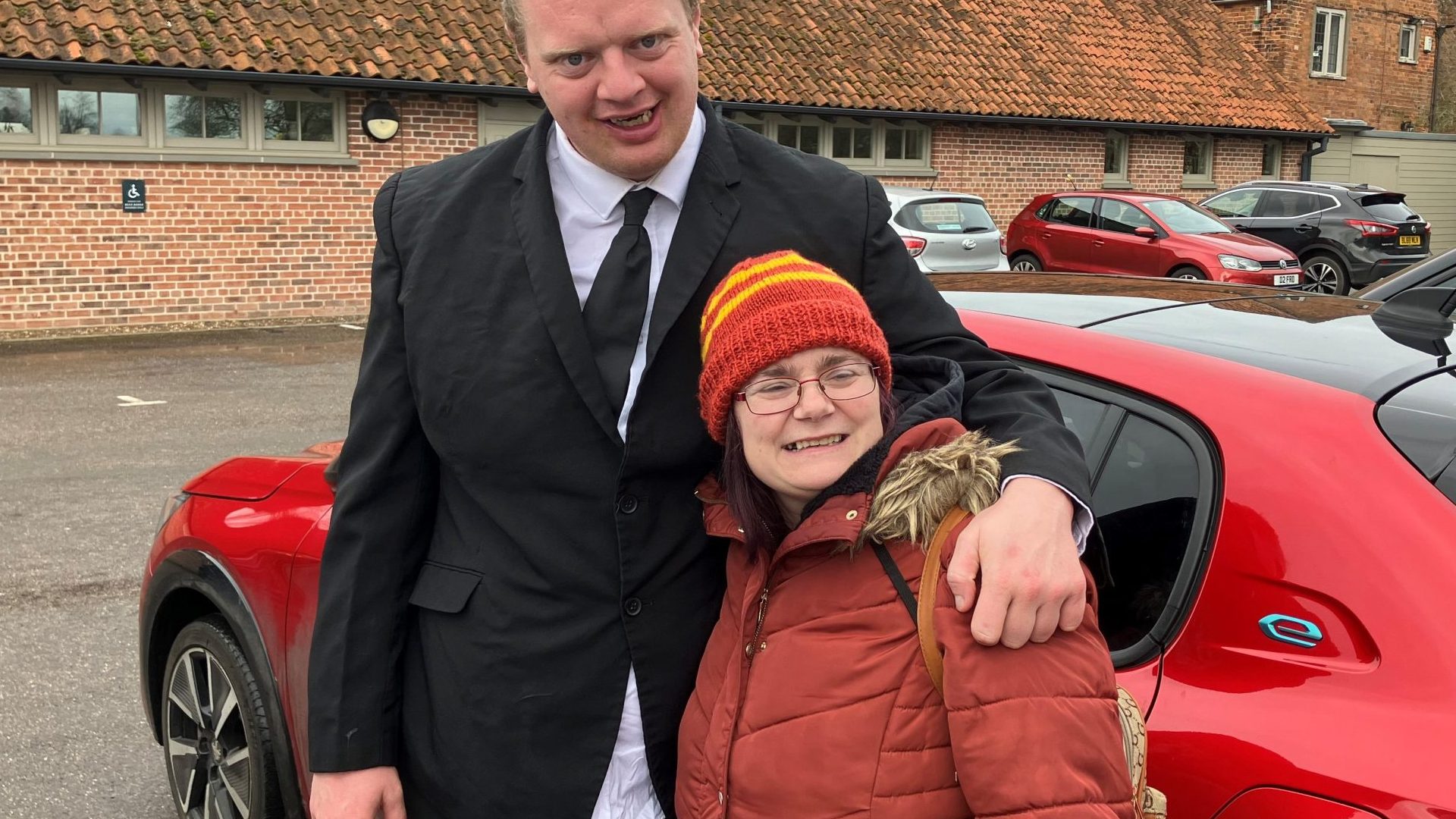 Love is in the air for Jamie and Lorraine
After hitting it off, Jamie and Lorraine were recently supported on their second date to a country house.
Jamie and Lorraine both live in the same building supported by our Nottingham Support at Home Team and would often see each other in passing. They soon got talking and found they had a lot in common and have now been in a blossoming relationship for over two months.
With the help and encouragement from their support worker Fran, they have recently been on their second date together. This time they headed to Doddington Hall for breakfast and a leisurely walk through the grounds. Support workers like Fran play a key role in helping the people we support to explore new friendships and relationships.
Fran knows the couple well and said: "They love to sing, they sing together all the time. They love going on walks and they both love animals. They will often walk Jamie's auntie's and uncle's dogs together during the week."
Fran supported Jamie and Lorraine on their date and said: "It was so lovely. They sat together at a table for breakfast. Jamie kept asking me to take more photos.
We went round the shops and then they went for a walk around the grounds together and Jamie picked some daffodils for Lorraine. "They are already planning to go to Go APE and alpaca walking for their next dates, as well as a holiday to Suffolk.
Deputy manager Catia said: "Supporting people like Jamie and Lorraine to go on dates is so important in maintaining their social lives, building connections, and developing their independence.
"Sometimes they feel there are things they can't do but when we help and support them to explore further they realise there are lots of things they can do, they just didn't have the confidence before to try it.
"Seeing Jamie and Lorraine happy and positive, telling you that they've had a good day and thanking you, it's amazing.
"It's not always that simple and straightforward to achieve certain goals. Sometimes it may take a few days and sometimes it may take a few months, it depends on the person. It's our staff's patience and perseverance that really helps to make things like this possible for the people we support."