Nationwide – the voice of experience
Last week a group of people we support gathered together for our national service user forum, Nationwide, to discuss FitzRoy strategy and have their say. The Nationwide members also worked on developing the top ten questions that we should ask to find out whether people are happy with how FitzRoy is supporting them.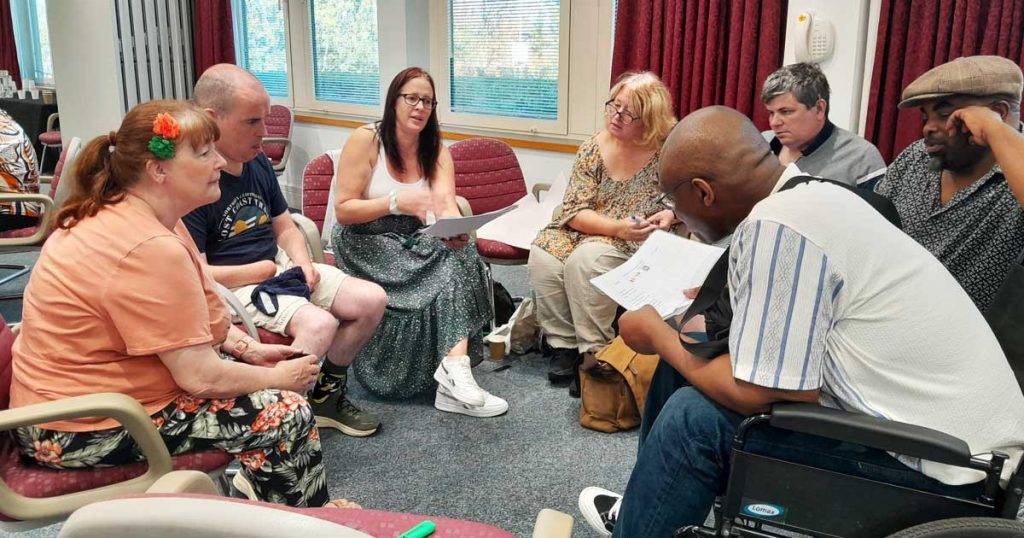 We know that the best people to help us improve our services are the people who use them, and our Nationwide meetings play a vital role, empowering the people we support from across the country so their voices are heard and they have the opportunity to influence the thinking and focus of FitzRoy.
Some of our Nationwide members have been attending for a long time – over 16 years in the case of Stephen, aka DJ Big Shot, who lives at one of our supported living services in Birmingham. Others have only recently joined, including Luke from our supported living service in Banbury who was attending for the first time. Luke shared some very useful insights, including helpful suggestions about the welcome pack for new people moving into a service.
With friendships being made as people catch up at Nationwide several times a year, members had the idea of regional forums too. Members felt this might make it easier for more people to attend too, who don't want to travel to a national meeting but would like to attend a meeting closer to home to have their say.
Kirsty Millward, FitzRoy's Head of Quality, says:
Seeing members enthusiastically join the meeting, have their say and make their contribution to how FitzRoy operates is a joy to see and hear. It is such an important element of our commitment to coproduction, inclusion and empowerment and ensures we are true to our values of 'seeing the person', being creative and being brave.
"Nationwide members are a strong voice for the organisation, both individually and collectively; they have a lot to say and I am always keen to hear their feedback and opinions. I wouldn't be anywhere else when Nationwide meets and I hope I am privileged to be able to continue to support their meetings for as long as they will have me."