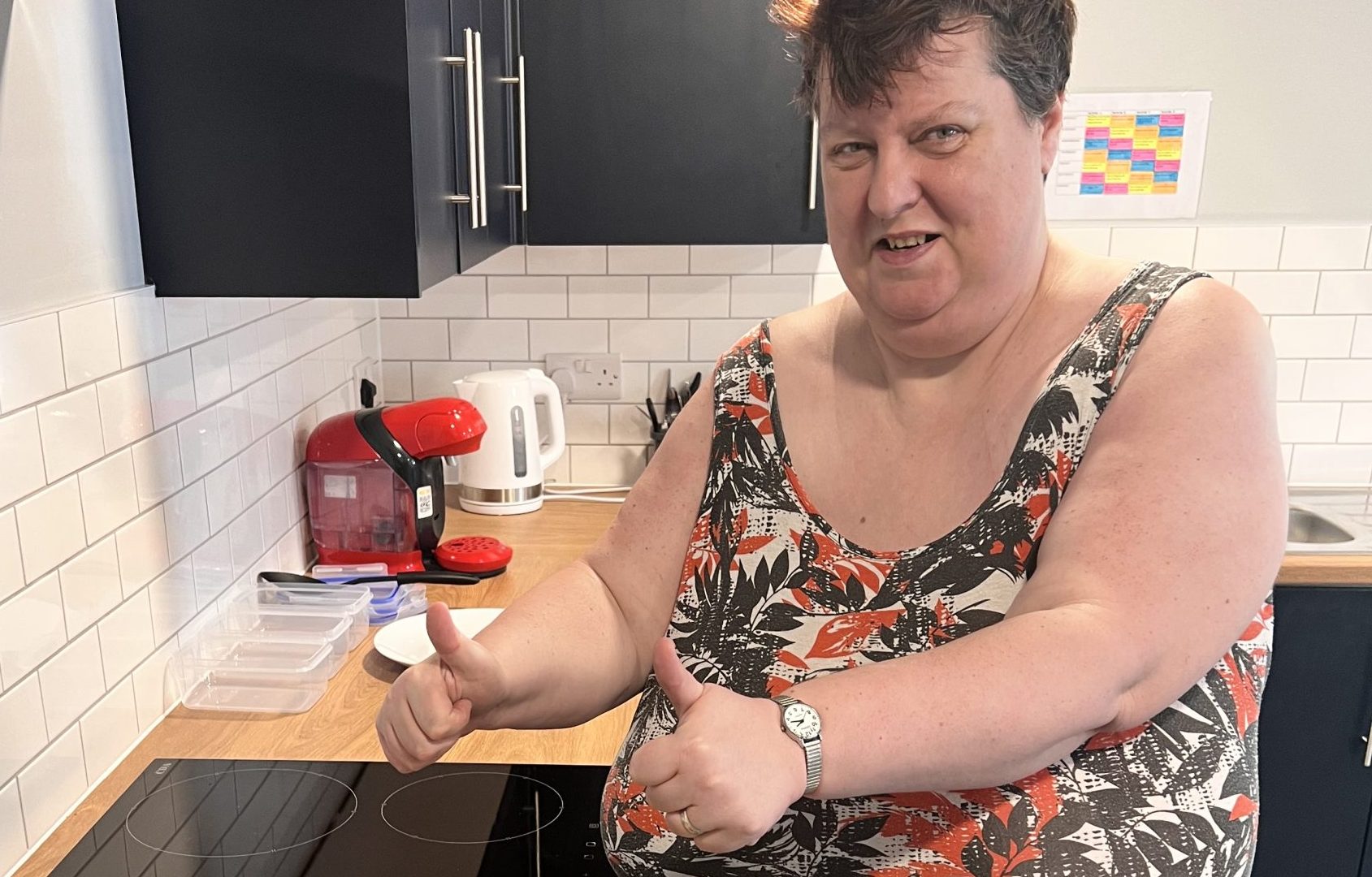 Vicky's Journey to Independent Living
Vicky lives in one of our specialist mental health services in Nottingham, where we offer a stepping stone for people in their move from a psychiatric hospital to fully independent living.
Deputy manager Jake said: "Vicky came to us after spending almost a year in hospital following the loss of her mum. When she first moved in, she didn't have many clothes with her, she didn't socialise, and she struggled with cooking and looking after herself.
"From the beginning, our goal has been to support Vicky to build her confidence and develop her skills so she can live independently in her own home. Since joining us, we have started to see Vicky truly blossom and achieve remarkable progress.
"Previously, Vicky relied on less healthy food that was quick and easy, however, thanks to support from staff and Vicky's increased confidence in living independently, she has now started cooking meals and freezing the leftovers for future meals. This has not only improved her cooking skills but also helped her budget and manage her finances.
"With support from our staff, Vicky's now more active in her community, going out every day with the intention of meeting new people. She
has been attending a local church, where she is starting to build connections.
"When Vicky first joined us, she owned only two dresses and didn't pay much attention to her appearance. However, she has since been on several shopping trips to buy new clothes and dresses, taking pride in her appearance. She recently enjoyed dressing up to go to the theatre!
"As the next and final step in Vicky's journey with us, our team has been supporting her in house hunting – going to viewings and emphasising the importance of finding a good deal and ensuring it meets her specific requirements and preferences."
FitzRoy's work in Nottinghamshire is growing, with several new services opening in the coming months. We are looking for amazing people to join our passionate team, so please take a look at our vacancies and get in touch if you want to join Team FitzRoy.