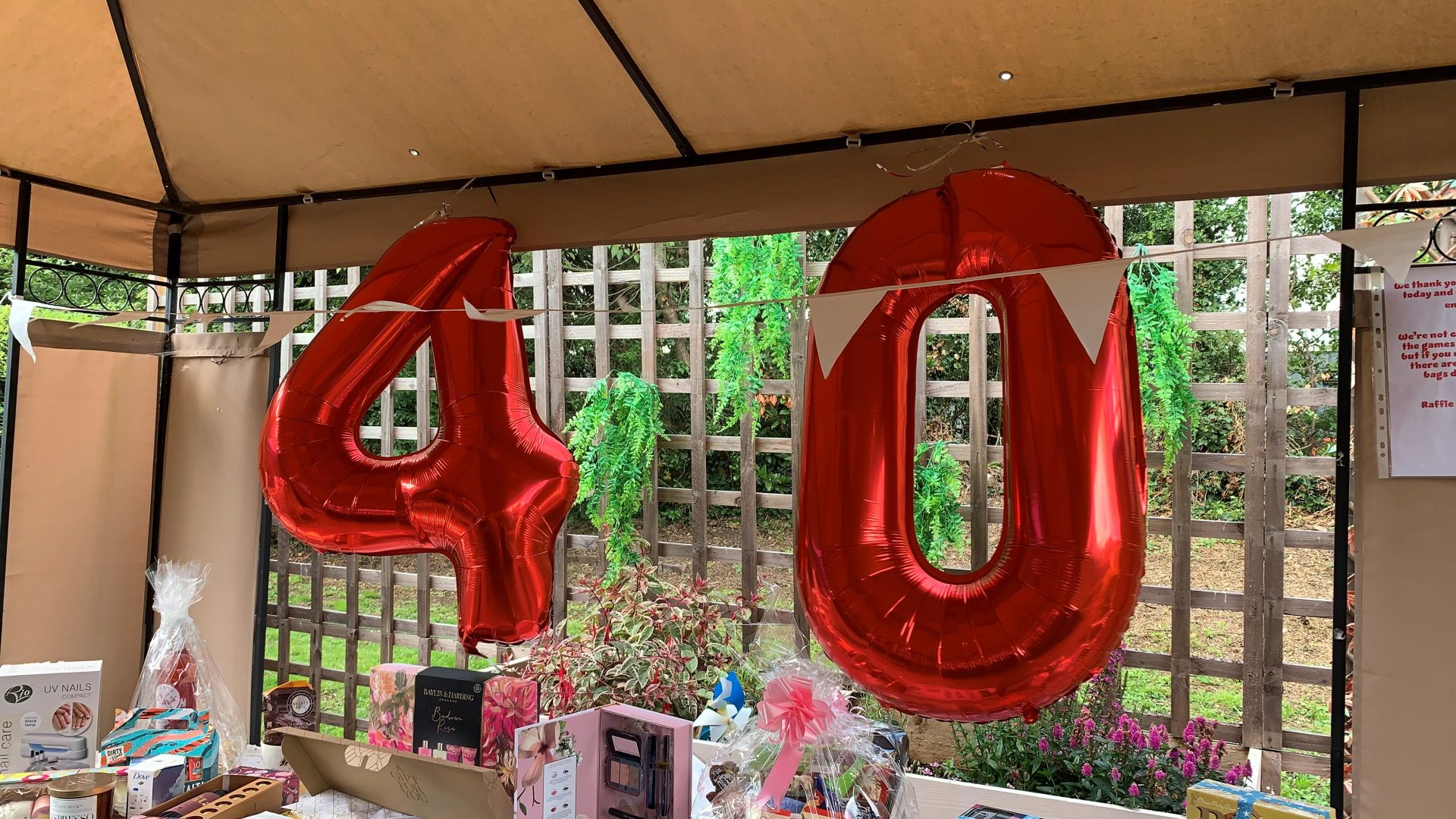 Our Essex Care Home gets a 40th birthday makeover!
Earlier this week, one of our care homes in Essex celebrated 40 years since they first opened their doors, supporting 10 people with learning disabilities and autism. Five of the current residents have lived there since we first opened and four have lived there for 25-35 years and they are all great friends. To celebrate they threw a party, inviting friends and families, and current and old staff.
Manager, Mel, told us about the celebration and why it was such a special occasion for the service, its staff, and its residents.
Mel said, "When we opened, they used to hold a fete here every year and one of our residents had been eagerly asking us to throw another one. That's what led us to organise a fete-inspired party in our garden to celebrate our 40th anniversary. We set up various stalls and fired up the barbecue. A singer joined us, along with friends and families, making it a truly special occasion.
The celebration felt like a culmination of our collective efforts and the accomplishments we've achieved over the years.
"For a while, the house had been in need of some maintenance and TLC, so we were thrilled to showcase our new space and the work that has
gone into it.
"Last year, we were chosen to be the Chairman's Charity by our local council, resulting in a generous donation. Combined with funding from FitzRoy, we were able to undertake significant renovations over the past few months.
"Families attending the party were amazed, with many expressing that it felt like a whole new place. The transformation is evident – it's brighter and more spacious. We've divided the former large dining and living area into two sections, with one part transformed into a conservatory with an outdoor ambiance. We've also repurposed a part of the previous day center into a 'pub' featuring a darts board and table football. Our large service now offers smaller, quieter spaces that residents can retreat to when they need to
"To be able to showcase our new space and celebrate our service's 40-year milestone at the same time was just an incredibly rewarding experience for all of us. A huge thank you to everyone who came and celebrated with us, we're excited about the next 40 years!"