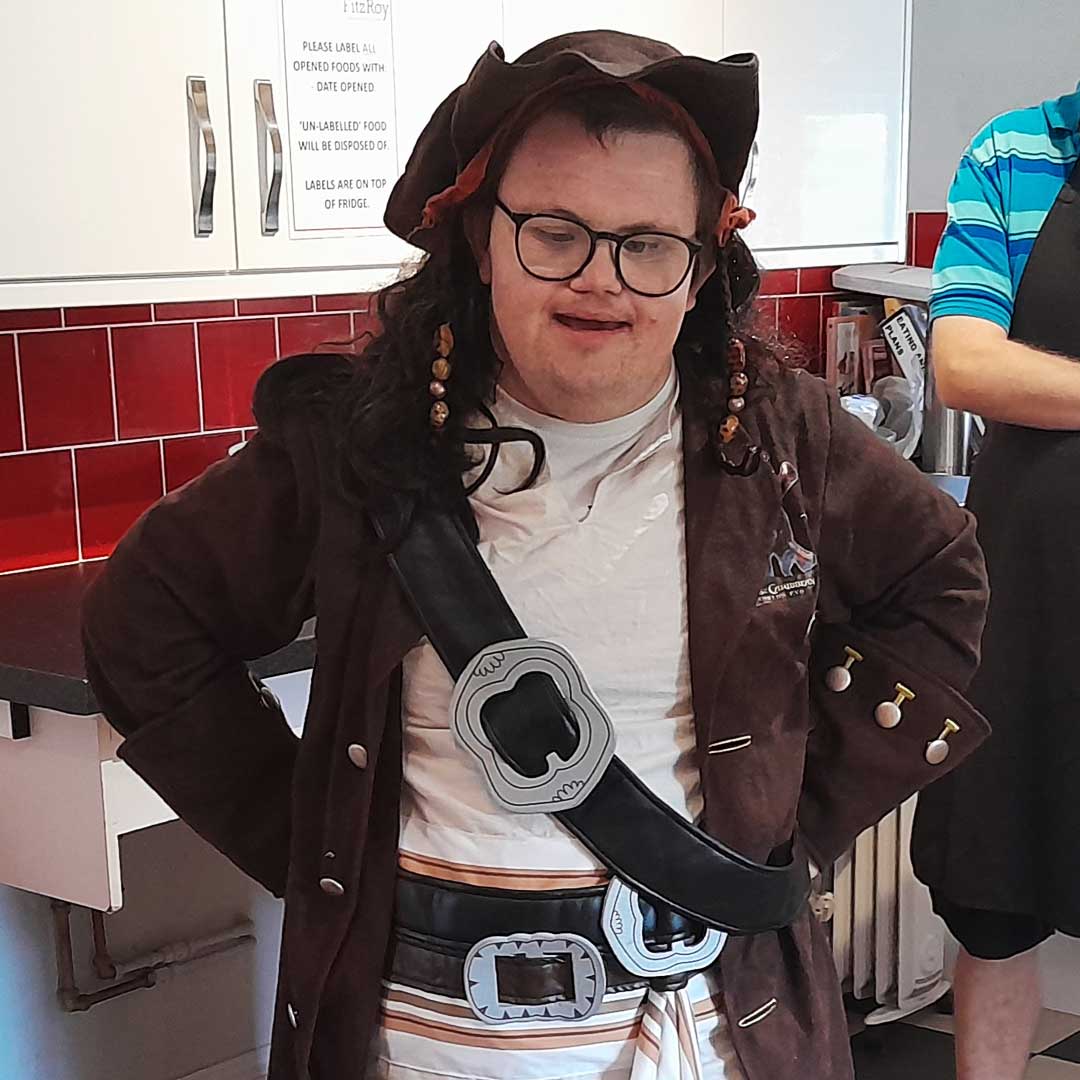 Pirate Day is a swashbuckling success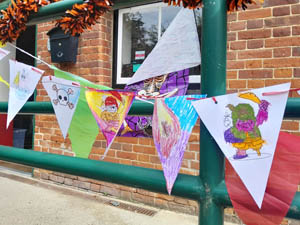 The Maltings have had a week of summer festivities, from a flower power day through to a party day and a carnival that families joined in with. However, Wednesday was Pirate Day, with a firm focus on all things piratical!
The Maltings was transformed for the day, with incredible outfits and decorations, including pirate-themed bunting that the members had carefully created over the last few weeks. There was an action-packed schedule, including a treasure hunt, fun games in the garden, and awards for the best costume. With such a range of activities on offer, those who wanted to get stuck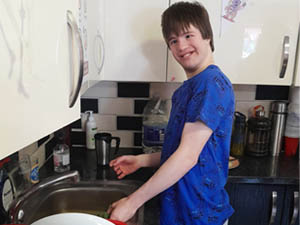 into everything could do so, and those who were happiest observing the fun could do that too.
Once the pirate hats had been created and treasure maps drawn, it was time for a suitably piratical lunch, which some of the members helped to prepare. 'Cannon balls and seaweed' was the highlight of the menu! Once the washing up was done, expertly assisted by Harry, next up was a treasure hunt and games in the garden.
Maltings member Andrew said:
This is a really great place to come – the staff are all lovely and you know you will be treated how you want to be treated. If you're feeling sad you know you can just talk to a member of staff and they will cheer you up. We really enjoy the sensory garden and we grow lots of our own vegetables, which we also cook in the kitchen for our lunch. And today we can use the garden for pirate games too!
Service Manager Kerensa said: "It's been lovely to see all our members having so much fun this week. We've planned carefully to make sure that there was something for everyone, as we know not all the people we support necessarily want to be in the thick of it with every activity. We've seen some brilliant costumes during the week and everyone has had a great time, from the creative elements like designing their own pirate hats to the more energetic games in the garden and the treasure hunt. Our sensory garden is next to a public footpath, so passers-by have been admiring the costumes and it was fantastic to get over £900 in donations on Carnival Day too."