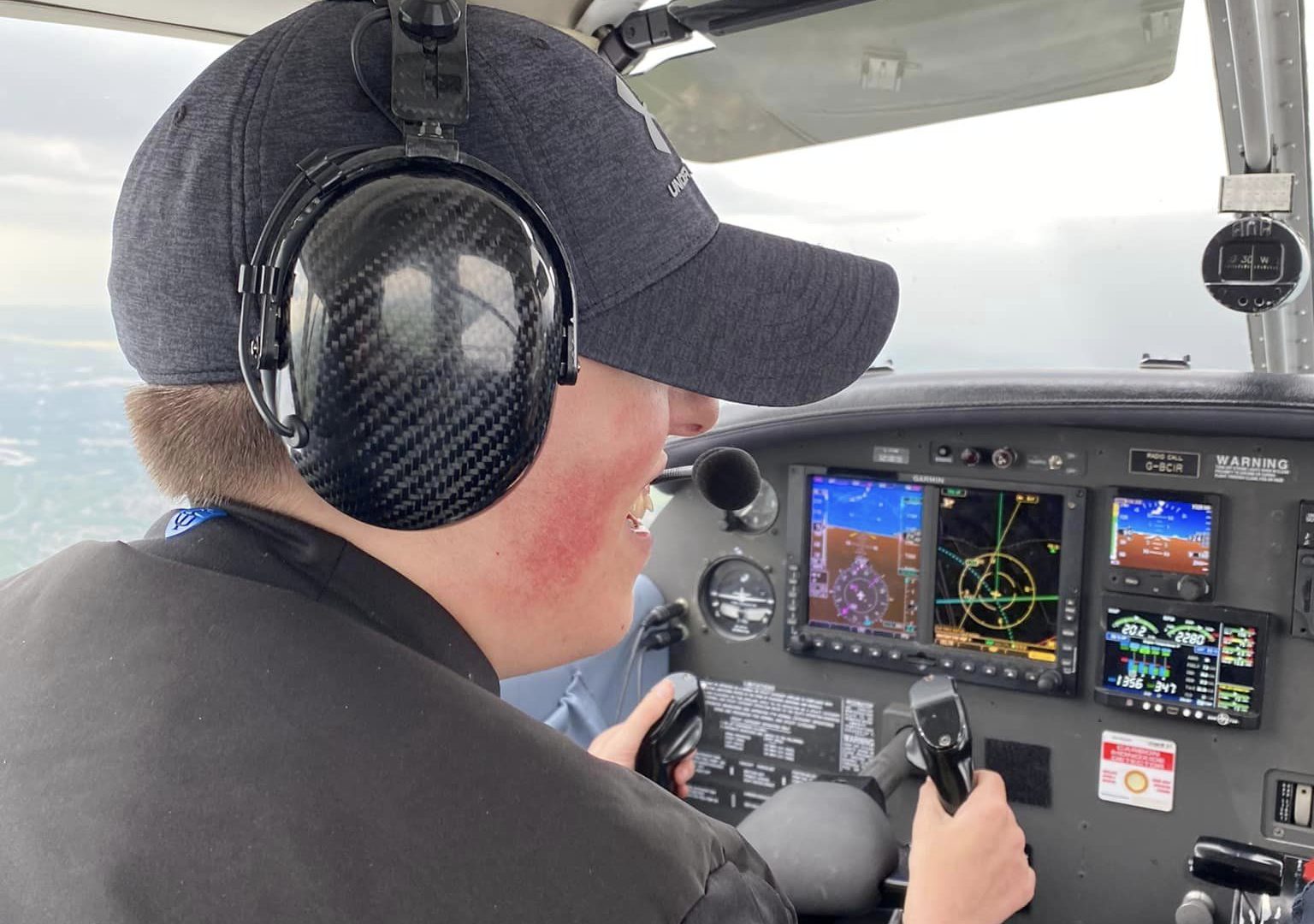 The Sky's the Limit at On Track Day Service
This year, the theme of Learning Disability Week is smashing misconceptions about what people can do. At FitzRoy, we support people to break down the barriers that might prevent them from doing the things they love!
We don't focus on what people can't do but rather on what they CAN do, and that includes flying planes…
Today we are celebrating the achievements of our On Track day service members, who have been taking to the skies.
Activities coordinator Maria said: "We visited Aerobility – a charity that offers inclusive flying experiences.  We had a list of people we support who were keen to give it a go and got it all sorted. They've been twice now and are already planning to go again.
"This was my first time going with them and I got to go in one of the planes with two of the people we support, Alysia and Rowan. Alysia was quite anxious initially but the staff were brilliant with her. As soon as they showed her how to step onto the wing and into the plane, she was ready to go!
Once we were in the air, the pilot explained everything to them—the controls, gauges—and he would say, 'When I tell you, you're going to take over,' instructing them when to turn and what needed to be done. It was truly inspiring to see them flying the plane. It felt surreal, and the expressions on their faces told a thousand stories.
"Stuart, another member of our day service, joined us too but felt too nervous to fly. However, there's a café on-site where people can watch the planes, as well as a simulator. Stuart went in the simulator to get a taste of the experience, so we're hopeful that next time we go, we'll get him up in the sky too.
"A huge thank you to the staff at Aerobility, they were incredible—kind, supportive, and skilled in easing any nerves. The plane itself is fully accessible, allowing wheelchair users to take part too.
It was simply amazing. It was probably one of the best days that I've ever had at work.