Visiting a FitzRoy service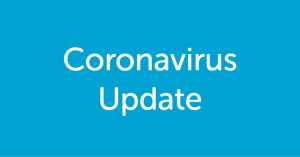 The government guidance on visiting care homes sets out the conditions for how visits may be enabled. The decision on whether visits can go ahead is taken by the local Public Health Team and this could change at any time, depending on local cases of coronavirus.
We do have to consider the very real risk of transmission of coronavirus in our services, and we need to make sure that we protect our residents and our staff. We ask that you support the measures we have put in place to help us protect their health and safety.
All requests for service visits will be fully risk assessed. If we are unable to safely arrange a visit, we will do our best to work with family members and loved ones to find alternatives. If a visit is assessed as being safe, visitors will be asked to agree to our Responsible Visitors Code which is set out below.
We would like to thank you for your patience, understanding and the immense support that you have shown us throughout this challenging and ever changing situation.
FitzRoy's Responsible Visitors Code
Before you visit:
Contact the service manager and they will carry out a risk assessment of your visit.

B

ook visits with the service management team, in advance for a specific day, time and length of visit

B

e free of any coronavirus symptoms – a new and persistent cough, a high temperature and/or loss of taste and smell – for 10 days before your visit

Government guidance states that we can only accept one named visitor for each resident. Please let us know who this is going to be.

You must pre-book your visit. Ad hoc visits cannot take place, due to the need for stringent infection control measures

Visits can only be booked with service managers
At your visit:
Provide the necessary information required at the visits (such as a response to screening requirements about coronavirus risk factors)

H

ave your temperature taken on entry to the property

(must be below 38

°

C)

PPE will be provided, and this must be worn during your visit. Your face must be covered during your visit

Social distancing must be adhered to.

Ensure that any gifts brought can be sanitised, in line with relevant infection prevention and control guidance

Wherever possible, visitors should walk or travel by

your own vehicle

and avoid public transport when visiting the home

Your visit must be for your loved one only and contact with other residents is not

permitted

Your visit will be restricted to the agreed visiting area, facilities within the service are not accessible to visitors during this time and refreshments cannot be offered, please bring your own with you
Please be mindful that our service managers have a duty of care to all people supported within our services and may need to decline or cancel visits at short notice if there is any risk of outbreak, suspected or confirmed, if people supported become otherwise unwell or if any local or regional lockdown is imposed.